Matthew Rama, Program Director for Lakota Immersion at Red Cloud School, guided his team to build over 200 Lakota language resources.
We are embracing technology at our school as we evolve from Dual Language to Immersion learning. We used Seedling to create a huge bank of our own Lakota language games. Our students love playing the games and are thrilled to see and hear their own language in such a modern format.

Elyssa Concha, Director of Lakota Literacy, Red Cloud School
Seedling delivered a virtual training session with the Red Cloud team and within days they had produced over 20 learning activities. Elyssa Concha said, "Seedling is so easy to use, you don't need any technical or design skills to create a game. If you can use a smartphone or write a word document, then you can use Seedling. Their team has been so responsive and really understand our language revitalisation program."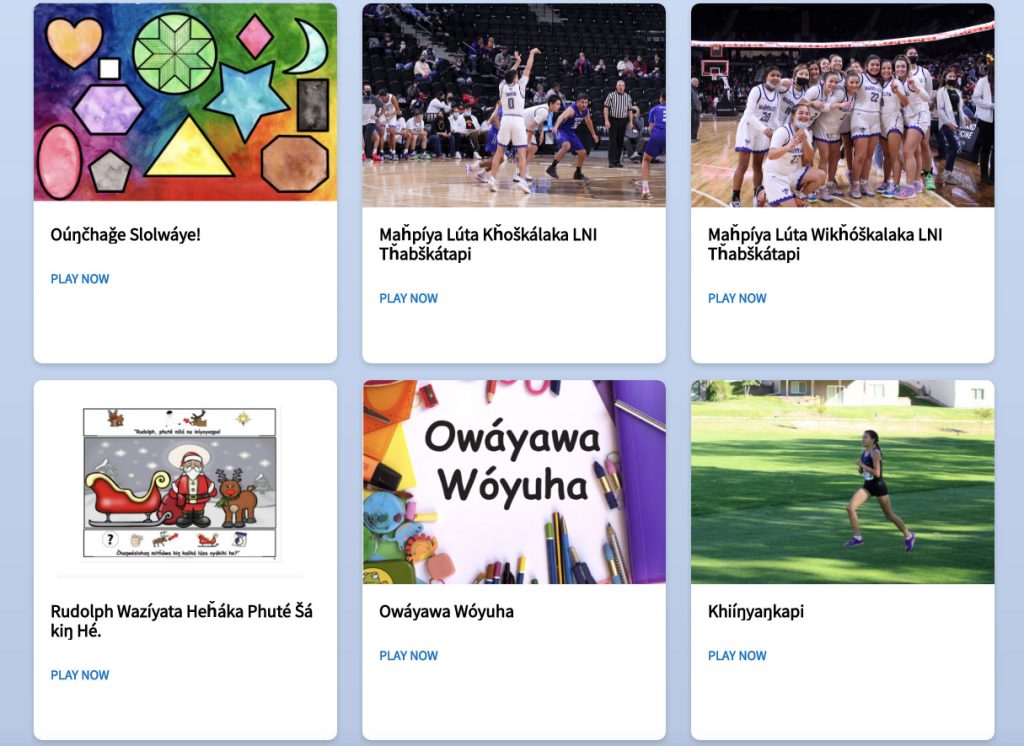 Róisín Maguire, CEO of Seedling said, "At Seedling we are passionate about the use of educational technology to help the revitalisation of indigenous languages. We are delighted that Red Cloud renewed their subscription with us for another year and are excited to help them deliver resources for their students into the future."
Seedling – tailor educational games for your language, culture and learning objectives
Seedling offers a wide range of game templates. Using our intuitive interface, you can change text, images and sound files within any game or story. There is no limit to the amount of resources you can create! Seedling games play in any web browser and on desktop, laptop, tablet and mobile devices, allowing students to play virtually anywhere. 
With Seedling you can create personalized, interactive, learning resources for your students.